Best Friends Uncover Comedy Gold: Tangent Avenue Podcast

November 17th, 2020 – Listening to podcasts after a tiring day can be entertaining. At the same time, they have the power to help you relax. The best can even uplift your mood. Podcasts are simply audio recordings that can be consumed online, but they are also a fast-moving trend, growing by leaps every day.  One of the comedy podcasts gaining a lot of attention is Tangent Avenue.
Tangent Avenue is a stimulating, comic podcast run by two best friends, Tazmen and Bryson. Their engaging content and offbeat view of the world is what makes their podcast worth listening to. Every week they bring one topic and discuss it hilariously.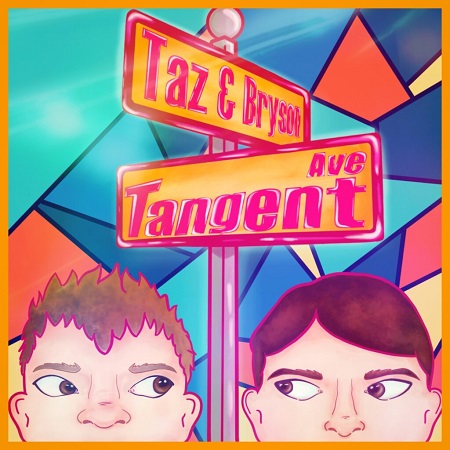 The life-long friends wanted to do something together, so they launched a podcast channel. Their channel is available on several different platforms. This includes Anchor, Google Podcasts, Spotify, ApplePodcasts, RadioPublic, and many others.  If you're a fan of famous podcasts such as "Comedy Bang Bang", or "My Brother, My Brother and Me", you'll adore Tangent Avenue.
On the podcast, the hosts talk about a wide scope of topics ranging from the creation of hentai to the death of Elisa Lam, and sometimes about famous people they find interesting like Aleister Crowley. Their wide range of topics caters to all types of listeners.
The guys release a new podcast every Wednesday. They are currently on their 7th show, with each episode lasting roughly one hour long. All the ideas they have talked about to date cover topics that are engaging and also informative. The duo has the habit of deviating from the main topic every 5 minutes. That's one of their ways of keeping the podcast interesting throughout.
According to IAB/PwC growth trends released this year, podcast revenue will pass $1 Billion in 2021. With plenty of room to grow in the podcast space, Tangent Avenue podcast already enjoys a loyal audience.
By the year-end, expect them to be on many lists for best comedy podcasts of 2020.
They can be contacted via their social media channels on Facebook, Instagram, and Twitter.
Media Contact
Company Name: Asphalt Studios
Contact Person: Tazmen Couie
Phone: (208) 305-4427
Country: United States
Website: https://linktr.ee/TangentAvenue