Axiom Print offers new discounts on Packaging and Labels for select products ahead of 4/20 National Day

Axiom Print offers 20% OFF on Packaging and Labels for select products till 4/20. Code: 20OFF420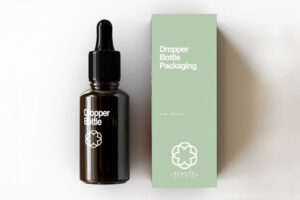 April 20th, 2021 – Los Angeles, CA –
Ahead of 4/20 Axiom Print offers 20% OFF on Packaging and Labels for select products. Due to a fast growing and highly competitive industry, the need for high-quality and appealing packaging and labels is becoming a top priority. The growing number of users of health care and beauty products, requires companies to enhance the appeal of packaging and improve the user experience. When it comes to packaging and labels, there are many options with different features to choose from. Blister Packaging inserts are an inexpensive option for creating packages that are durable, transparent and tamper proof. Dropper paper boxes ensure the physical protection of the product in case of drop or accidental hit. They also provide protection from temperature, water, dust, compression, etc. Product Labels are a powerful promotional tool to personalize your product and keep track of important information. They are easy to use, cost effective and have long shelf life.
Nowadays, Packaging and Labels play a significant role in marketing: a perfect way to increase brand awareness and attract new customers. Long story short, it is the key to gain consumer trust and confidence. The rightly chosen packaging and label design, color and slogan can only make the customers reach for your brand and choose it before looking for other options.
At Los Angeles based Printing company you can discover endless possibilities for packaging and label solutions. Our team of experienced and talented designers will create a design that meets all of your needs and those of your clients.
For over ten years Axiom Print continues to offer high quality printing, creative graphic design ideas and installation services to clients nationwide.  Our services range from packaging, labeling, printed materials for outdoor and indoor marketing as well as personalized prints to fulfill large and small requests. We pride ourselves in innovative printing, quick turnaround and personalized account managers to give you the ultimate printing experience.  
Media Contact
Company Name: AxiomPrint, Inc.
Contact Person: Gary
Phone: 747-888-7777
Country: United States
Website: axiomprint.com