FAU Researchers Prove Mask Addition Significantly Reduces Exposure to Aerosolized Particles

December 22nd, 2020 – Los Angeles, CA – The launch of vaccinations to prevent Covid-19 is an encouraging step in battling the pandemic. However, the limited supply and lengthy roll-out requires other more immediate solutions to help stem the spread of infections.
Researchers at Florida Atlantic University recently tested potential pathways for viral transmission by recording the movement of airflow when expelled through gaps between the face and mask. In a supplement to the original study broadcast on Good Morning America, FAU examined the efficacy of Cabeau TapeTM applied around the filtration mask's perimeter to restrict these transmission routes.
Illuminated by fluorescing light, their video recorded the substantial reduction of aerosolized particles that escaped from gaps between the face and mask. The bursts of expelled air were instead forced back through the mask filter which captured the greatest volume of particles.
"The application of Cabeau Tape definitively reduced the number of outbound, and logically inbound, particles to provide an effective solution for limiting exposure to aerosolized infectious pathogens." – Florida Atlantic University
These results further build upon earlier work by the Harvard School of Public Health's "Expedient Methods of Respiratory Protection" which found aerosols were more than eight times more likely to enter an unsealed surgical mask.
The addition of Cabeau Tape has the potential to reduce the initial dose of virus a patient inhales. Monica Gandhi, MD and infectious disease specialist Peter Katona, MD both state the viral inoculum is likely a determinant of how severely the ultimate illness will develop.1
In addition to boosting the efficacy of face masks, Cabeau Tape solves more visible pain points by preventing eyeglasses from fogging and securing the mask to any size face to ensure both nose and mouth remain covered and protected when talking and making other facial gestures.
Cabeau Tape is another important tool in the on-going fight to combat the spread of infection. Product is available online (www.cabeau.com) and features 200 pre-cut strips in each dispenser box.
About Cabeau:
Since 2009, Cabeau has been a global leader in solution-based products for health and wellness. Cabeau's patented therapeutic neck pillows and innovative accessories support human well-being and are found in over 110 countries worldwide. These products have received the endorsement of medical professionals and garnered numerous awards that recognize excellence and consumer preference to lead the industry for use at home, work and travel.
1 Amanda D'Ambrosio, MedPage Today, September 18, 2020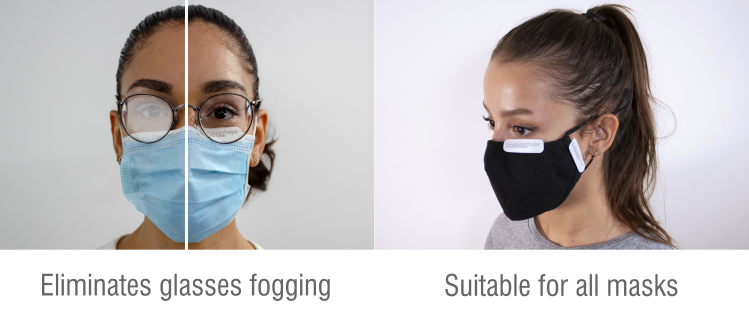 VIDEO LINK: https://cabeau.com/pages/florida-atlantic-university-researching-effectiveness-of-cabeau-tape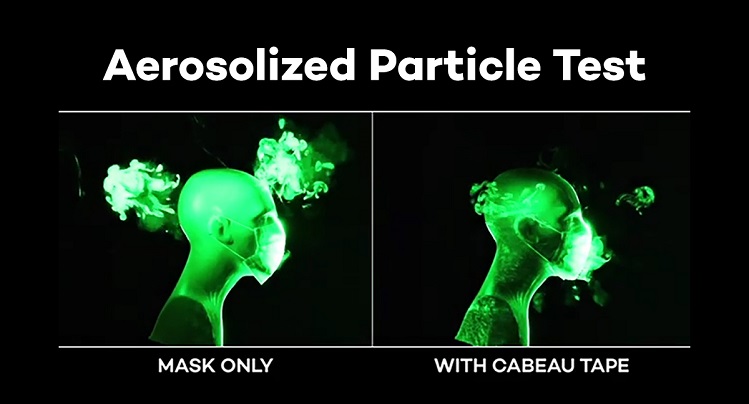 Media Contact
Company Name: Cabeau, Inc.
Contact Person: Bryce Fujii
Phone: 818-436-2885.
Country: United States
Website: https://cabeau.com