Idaho Ski Resorts Prepare For The Winter Season

November 30th, 2020 – With snow falling and ski season ready to get underway, Idaho ski resorts are at-work preparing the slopes for a stellar ski and snowboard winter. Skis are being waxed and passes are being sold at an unprecedented rate as skiers are anxiously awaiting their first runs down the mountain.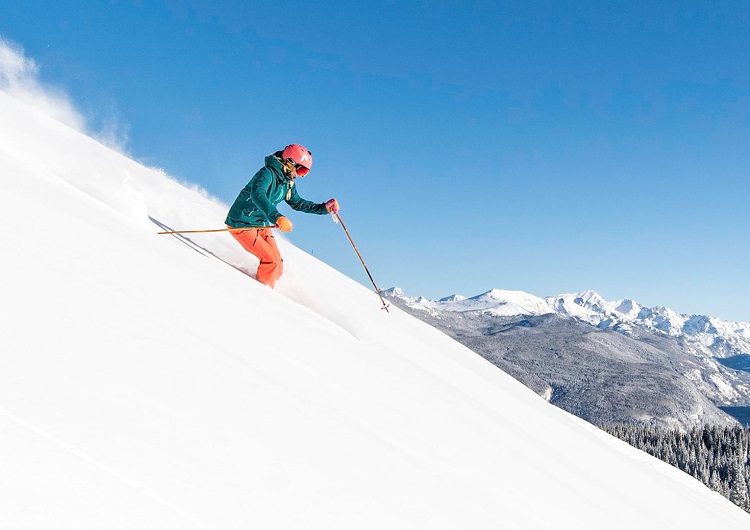 But with Covid-19 spreading at a rapid rate, ski resorts, in an effort to keep the resorts open and people safe, may look a little different than they have in the past years. For ski aficionados accustomed to crowded lodges and packed lift lines, the social distancing protocols being implemented may make for a more enjoyable and less crowded season. With mask and social mandates continually changing, the theme for the season is "Go With The Flow". Mandates will change from resort to resort and expect them to be altered at the drop of a hat.
Many resorts have limited the number of season passes that can be purchased or they are limiting the number of day-skiers with a pre-registration process. This, of course, limits the number of skiers and snowboarders on the slopes, in the lodges and on the lifts. Visit the web site for the local ski resort frequently to make sure that you are registered and are qualified to ski before heading to the mountain. Reservations may be required for both day passes and season pass holders.
Ski lessons will be in reduced capacity this year with mandates across the country limiting groups to 10 or fewer. If ski or snowboard lessons are on the agenda this year, plan ahead and make sure reservations are in place with instructors and with the resort. Check with the resort and lock in your lessons far in advance.
Ski resorts are working overtime to prepare for the snow, protect guests and offer the best skiing experience possible for the 2020 season.
Media Contact
Company Name: Boise Local Marketing
Contact Person: Merit Wayne
Phone: (208) 908-0053
Country: United States
Website: https://boiselocalmarketing.com/