SketchList 3D Version 5 with enhanced abilities is released

July 8th, 2021, Milton, MA – SketchList Incorporated of Milton MA announced the release of SketchList 3D Version 5. This is a complete update to SketchList 3D offering new function, user interface, and performance enhancements.
For the past six months several hundred of people and businesses purchased or upgraded to Version 5. One new user wrote in: "I am a brand-new customer and, after 30 minutes, have fallen in love with SketchList 3D. Your program is exactly what I needed – and it is so easy to use. In my first 30 minutes of use, I learned all about SketchList as I entered my current project. It is just a simple box, but that box has to be exactly right in order to protect the contents that will be stored within. I am in love with the program.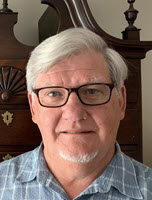 "We are getting lots of this type of feedback on V5" said Dave Rozewski, founder of SketchList. "We set out to make our cabinet design software easier to use by clarifying the user interface and streamlining the work flow. Mission accomplished – now you can design a piece and generate a cut list in minutes."
The SketchList developers met for almost six months with users of the Version 4 and they developed a list of everything users liked, did not like, and wanted to have added to V5. Then those improvements were adapted to make V5 a reality."
SketchList 3D has two levels, Hobby and Professional. The Hobby version is used by hobbyists and DIYers. The Professional level offers a full range of design and reporting functionality used by woodworking businesses and high-end non-professional users.
A Mac OS or Windows computer is required. The Imperial and Metric measuring systems are supported. Learn more at www.sketchlist.com.
The media group Techwiser rated SketchList 3D in the top four of all woodworking design software. They wrote: "The greatest asset of SketchList is its ease of use and the detailed how-to articles and videos showing usage and tricks of the software. If you are looking for a purpose-built software that is straightforward to use, then go with SketchList."
SketchList 3D won an award from the Software Informer group. They selected Sketchlist 3D as their recommended wood design software. The review firm Capterra polled SketchList 3D users and it the scored 4.3 of 5 for the ease of use category and a perfect 5 of 5 for customer service. In addition, the review service the Software Informer awarded SketchList 3D V5 its 2021 winner in the woodwork design category.
SketchList develops, supports, and markets SketchList 3D. Incorporated in 1997, it is headquartered in Milton, MA. SketchList 3D is used by people across the world for their designing, planning and production needs.
In addition to the software the company offers consulting, online training packages and design services.

Media Contact
Company Name: SketchList Incorporated
Contact Person: David Rozewski
Country: United States
Website: https://www.sketchlist.com