PDC hires a new National Sales Director

PDC LLC announces appointment of Duane Draper as National Sales Director
July 6th, 2021, Pittsburgh, PA – Today, PDC Valve, a Pittsburgh based valve and actuator manufacturer, announced the appointment of Duane Draper as its National Sales Director. PDC had recently announced an expansion of its product lines to a comprehensive range of butterfly valves and the addition of electric and electro-hydraulic actuators to its Magnus Force line of actuation products.
Established in 1970, PDC has been a world-renowned supplier of custom damper butterfly valves that have been widely used in the air management, water/wastewater and other industries. PDC is executing a multi-year strategic plan to become a premier supplier of high quality, cost-efficient products for valve and actuation needs in the Industrial and Municipal markets in North America and globally.
As part of the strategic plan, PDC has implemented an indirect sales channel comprising of distributors and representatives covering over 80% of the US marketplace. Duane Draper, as National Sales Director, will have the responsibility of managing the indirect sales channel while growing PDCs market share in valve and actuation applications. Duane previously served as the Northeast Sales Director for Rotork where he successfully served in various roles over his 25-year career.
"We're pleased to welcome Duane to the PDC team." said Mark Santo, President of PDC LLC. "He brings a wealth of knowledge and experience to PDC as we implement our growth plan. Our distributors and representatives are a critical part of our plan and Duane will be key in maintaining an open two-way communication channel with our channel partners and through them to our customers so that we can provide them with the best products, service and support that they have come to expect from us."
Over the past several months, PDC has made several strategic hires in its engineering and manufacturing team to support the strategic growth initiative and the new product lines. This focus on an expanded line and market push is already showing signs of growth and success.
About PDC: PDC, established in 1970, is a Pittsburgh, PA USA based manufacturer of Valve and Actuation products. PDC offers custom damper butterfly valves for the air management, water-wastewater, power and other industries. In addition, PDC manufactures a patent-protected, high reliability check valve for use in air and water service. PDC also offers its Magnus Force line of pneumatic, electric and electro-hydraulic actuators for use across various industries and applications.
To learn more please visit us online at https://www.pdcvalve.com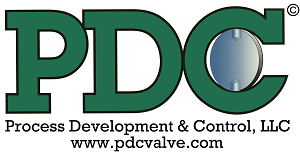 Media Contact
Company Name: Process Development & Control, LLC
Contact Person: Alina Craig
Phone: (724) 695-3440
Country: United States
Website: https://www.pdcvalve.com