Sanitemp – PF Body Temperature Camera with Progressive State Mandated Compliance Policies

November 24th, 2020 – Queens, New York – Sanico USA announced today a new body temperature camera with proprietary software and additional back of house services. The new Sanitemp PF allows clients body temperature cameras to receive immediate updates to comply with rapidly changing local state mandates and laws.
"We get asked all the time why we choose leasing in lieu of selling our temperature units. The answer is quite simple. If you purchased a unit in March 2020 your unit software is outdated and most likely either not compliant or the unit is not acting as an employee for your establishment. "says Joe Covello, CEO of Sanico USA.
"If you lease with us, you have a team keeping an eye on the codes, mandates and laws. We design customized software packages with the leased unit for businesses to easily comply while staying updated".
Organizations can couple this technology with Sanico USA's SaniSurvey a BOH (Back Of House) system that organizes, distributes and stores this information for 28+/- days or per mandate. These measures are not only mandatory but they are also what their guests deserve. Sanico USA encourages and educates all business to be completely transparent with their patrons by expressing the mitigation strategies put in place for their safety.
Features and benefits of Sanitemp PF include:
• Quick Contactless Temperature Scanning
• Notification alerts via email
• Discrete temperature scanning (Pass/Fail)
• Can be added to our Sanisecure turnstile systems & magnetize door systems
• Integrates with our Sanisurvey guest/employee tracing software
Sanitemp PF is be available starting November 13th and starts at $199 per month. For more information on Sanitmep PF visit https://www.sanicousa.com/body-temperature-cameras.
You can learn more about the complimenting Sanisurvey by visiting https://www.sanicousa.com/guest-tracking-software
Sanico USA is the national leader in body temperature camera software and deployment. Sanico USA started as a commercial janitorial service in 2013 but quickly evolved and invested into electrostatic disinfecting devices to mitigate pathogens in 2014 due to the onset of SARS.
Sanico USA also offers:
• Electrostatic Disinfecting Services
• Drone Disinfecting Services
• Automated Disinfecting Sprayers
• Industry Specific Mitigation Strategies
• Turnstiles and AI Access Control with body temperature sensing
Website: https://www.sanicousa.com
Facebook: https://www.facebook.com/sanicousa/
Instagram: https://www.instagram.com/sanicousa/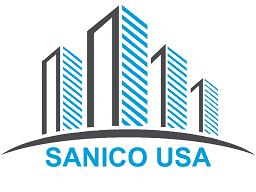 Media Contact
Company Name: Sanico USA
Contact Person: Joe Covello
Phone: (844) 726-4268
Country: United States
Website: https://www.sanicousa.com