SeaHunter Boats Breaks Ground on New Facility

SeaHunter Boats Announces Groundbreaking for New Addition; Premier Boatbuilder to Add 85K sq./ft Facility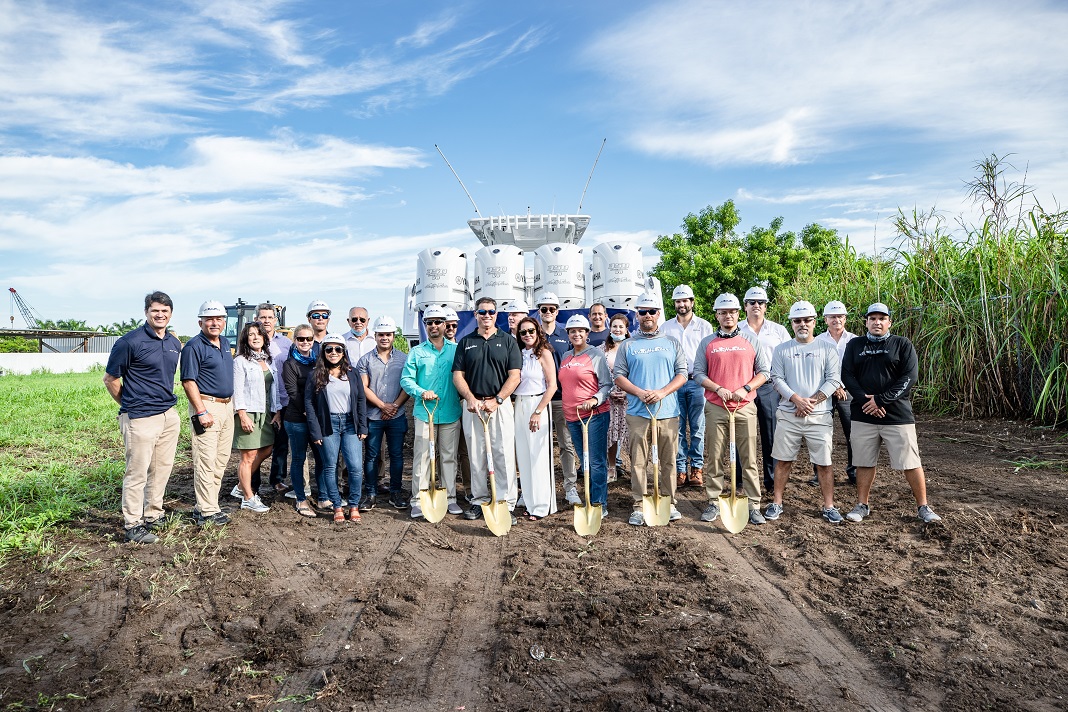 Princeton, Florida, October 8th, 2020 – SeaHunter Boats, the makers of premium, center console boats, announced today that they are breaking ground for an expansion to their facility. The new 85,000 square foot addition will more than double the current manufacturing and office space they own in Princeton, Florida. The new facility will be adjacent to the existing manufacturing plant and will house the assembly area for the Florida boatbuilder.
"We are investing in our future and in the expansion of the SeaHunter Boats models and brand. Our production at the current facility is limited and our customer waiting list is long, we want to bring the thrill of owning a SeaHunter Boat to customers throughout the world. The rapid expansion and popularity of our catamaran fishing boat line has also dictated the need for more space. We plan on growing both the monohull and catamaran lines by several models in a very short period of time," says Ralph Montalvo, CEO and Owner of SeaHunter Boats.
The new facility will feature state of the art manufacturing processes and procedures while maintaining the quality build and customization that the SeaHunter Boats brand is known for…"Sacrificing any quality in terms of material or products used to build our boats, just so we could build a few more boats, would be senseless," Mr. Montalvo adds. "We also have to retain the customization that not only identifies SeaHunter, but is also what our customers expect."
SeaHunter Boats was founded in 2002 with a vision to build the absolutely best 18' boat ever designed, constructed, and launched. Speed up to 2020, and they have a line-up of vessels ranging from 28' up to 46'. They specialize in building ultra-premier fishing boats that have won tournaments all over the world. Safer, Faster, Drier is one way to describe their final goal when they hand over the keys to a new or repeat customer. SeaHunter Boats are manufactured at their facility in Princeton, Florida, and can also be found at their marina in Key Largo, Florida; SeaHunter Marina at Manatee Bay.

Media Contact
Company Name: SeaHunter, Inc.
Contact Person: Isabel Rubio Sambito
Phone: (305) 257-3344
Country: United States
Website: https://seahunterboats.com