New Report Finds Business Development Companies (BDCs) as "Powerhouse Investment Vehicle" for Commercial Real Estate

May 5, 2023 (AUSTIN,TX) – MyEListing.com, an entirely free-to-use commercial real estate (CRE) listings and data platform, recently published a report detailing the usefulness and recent allure of the business development company (BDC) as a potential CRE investment vehicle offering a profitable alternative to special-purpose acquisition companies (SPACs) and real estate investment trusts (REITs).
As major subtypes of CRE continue to suffer volatility amidst rising interest rates, maturing commercial loans, a rocky banking sector, and a hawkish Fed, BDCs provide unique investments into specialty CRE properties that offer greater economic contributions per unit, according to the report.
"Certain small CRE specialty properties are becoming more and more well-liked investment options," reads the report. "These commercial niche markets, which include everything from car washes to semi-conductor manufacturing plants, provide a wide range of investment opportunities as well as investor benefits."
BDCs operate in a fashion similar to those of SPACs and REITs, accepting cash now in return for investment later. The report highlights three notable CRE BDCs:
Ares Capital Corporation, with about $20.4M assets under management;
FS KKR Capital Corp, with about $17.98M assets under management; and
Owl Rock Capital Corporation, with about $13.2M assets under management.
These three BDCs, along with others, can provide investors with access to private markets, portfolio diversification, experienced management, and more.
You can read the full report here: https://myelisting.com/commercial-real-estate-news/1492/the-little-known-powerhouse-investment-vehicle-for-cre-the-business-development-corporation-bdc/
MyEListing.com is a national commercial real estate marketplace and data platform helping real estate professionals and others from all corners of the industry. Users can sign up for free and get access to accurate local market intelligence, comp software, and more. The site also supports other players in the industry, including NAI Global, Colliers, and Cushman & Wakefield.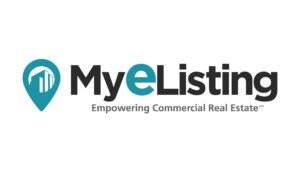 Media Contact
Company Name: MyEListing.com
Contact Person: Maddie Peterson
Country: United States
Website: https://myelisting.com/