JUUCE – The Ultimate Charging Solution with Cutting-Edge Technology for Enhanced User Experience and New Marketing Opportunities

May 2, 2023 (Washington D.C.) – JUUCE, an innovative technology company is expanding nationally with their state-of-the-art portable charging rental kiosks with digital signage, providing unparalleled convenience and marketing opportunities to a wide range of venues. The company's advanced solutions have revolutionized the charging industry, boasting compatibility with over 1000+ devices.
JUUCE offers a secure and convenient alternative to public charging stations and cables, which are often susceptible to hacking. JUUCE provides portable, tamper-proof power banks for rent, allowing users to charge their devices on the go. These power banks come with an all-in-one charger, ensuring safe and fast charging without the risk of hacking.
JUUCE charging kiosks are designed to cater to a wide array of venues, including shopping centers, airports, hotels, conference centers, and sports arenas. The sleek, user-friendly kiosks offer quick and secure charging capabilities for smartphones and other electronic devices, ensuring that customers stay connected wherever they go.
JUUCE's innovative charging solutions are available for rent and purchase, featuring custom branding, built-in cables for various devices, high-speed charging, and wireless and wired options.
The JUUCE app, available for Android and iOS, enables users to rent and return power banks, participate in custom market research collection, and locate JUUCE venues on a map.
As a hardware and SAAS company, JUUCE also offers a comprehensive suite of tools through its Partner Portal, Advertising Platform, and Kiosk Management system. These features provide streamlined administration, project management, security, and real-time analytics, making it easy to manage and monitor JUUCE Kiosks and usage.
JUUCE is committed to staying ahead of the curve by continually refining its products and services to exceed customer expectations. The company is actively investing in research and development, and plans to introduce new features and improvements to its kiosks in the coming months.
With its advanced technology, superior customer service, and customizable branding options, JUUCE is poised to dominate the portable charging rental market.
For more information about JUUCE, please visit https://www.juuce.me
For partnerships, sponsorships or business opportunities, please contact us anytime.
About JUUCE:
JUUCE is a forward-thinking company specializing in portable charging solutions for a wide range of venues. With its advanced charging kiosks featuring integrated digital signage, JUUCE offers an unmatched combination of convenience and advertising opportunities for businesses, revolutionizing the way they provide charging services to their customers.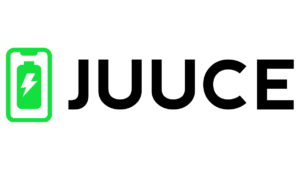 Media Contact
Company Name: JUUCE
Contact Person: David Greenfield
Country: United States
Website: https://www.juuce.me