California Tech Company partners with Veteran-owned Nonprofit to treat PTSD and Save Veteran Lives

December 7th, 2021, Newport Beach, CA – 2B3D Inc. has partnered with the Forge Forward Project to use virtual reality technology to treat military veterans suffering from post-traumatic stress disorder and drastically reduce veteran suicides. 2B3D was founded by a group of veterans committed to helping service members across the globe find peace and healing through their groundbreaking VR technology called VRx.
With VRx preloaded on VR headsets, veterans can step beyond their reality into a soothing virtual environment integrated with neurocognitive games designed by some of the best neuroscientists and neuropsychologists in the nation to increase blood flow to specific portions of the brain and jumpstart the healing process.
"We're excited to announce our partnership with the Forge Forward Project as yet another way to provide veterans with the help they need," said Robert Bell, President of 2B3D Inc. and Owner of Bell Medical Solutions.
With this partnership, 2B3D will able to put durable medical VR headsets preloaded with VRx into the hands of at-risk veterans, and provide lifesaving services through a recognized veteran-owned and operated nonprofit.
I think about the 580 deaths by suicide among service members last year, and I know we can do more," Bell said. "With the Forge Forward Project backing VRx, we now have the research and expertise to make a real difference. It's time to end veteran suicide—because we should!"
2B3D Inc. and the Forge Forward Project have started a GoFundMe campaign to raise funds for their lifesaving VR technology. Every dollar of donations goes directly to helping veterans.
Click here to visit their GoFundMe page to learn more or make a donation – https://gofund.me/c08fef8e
With VRx, veterans will also be able to talk directly with virtual therapists, crisis response managers, or socialize with friends or family , in more than 20 different calm, soothing, safe virtual spaces from anywhere in the world. They can even watch movies or play video games together with friends in VRx.
VR technology is an effective platform to deliver crisis management counselling or immediate help to veterans without having to leave the home. 2B3D's virtual NFT marketplace, NFTy-150, has been set up with built-in donation utilities so a percentage of every purchase goes to helping veterans in need.
For more information or to learn more about 2B3D & VRx, please visit the 2B3D website at https://2b3d.com.
We stand together in the fight to end veteran suicide. Together, we can save veterans lives. Why? Because we should.
About 2B3D Inc
2B3D is a gaming company founded in 2016 to defy reality by pushing the bounds of virtual, augmented, and mixed reality technologies. Their first award-winning VR game demo was featured at the 2018 USC Games Expo, and while they continue to develop games, we also believe in making a difference. Please visit their site at https://2B3D.com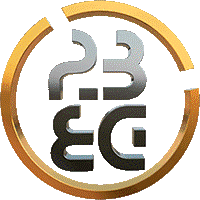 Media Contact
Company Name: 2B3D Inc.
Contact Person: Robert Bell
Phone: ‪949-423-6118‬
Country: United States
Website: https://2B3D.com