Healing Communities Network Combines with Network Support Services Inc

The Combined Organization Will Now Serve Men and Women in 9 New York State Prisons and Those Returning to NYC and Westchester
October 12th, 2021 – Network Support Services Inc. (www.networkssi.org) is pleased to announce that Healing Communities Network, a non-profit project under the sponsorship of the Fund for the City of New York (www.fcny.org), has combined its program operations under Network Support Services effective October 1.
"The opportunities this combination brings are exciting." said Thorin Daye, Executive Director of Network. "Together, we will now be serving men and women in 9 New York State prisons – Bedford, Edgecombe, Fishkill, Greenhaven, Otisville, Queensboro, Taconic, Wallkill and Woodbourne. The unique Network model of therapeutic community programming has been successfully delivered to thousands of men and women at these facilities and preparing them for re-entry since the program was established in 1979. Now, as a combined entity, we will be able to provide critical services to twice as many people, giving them a ten times better chance to succeed as returning citizens."
"We look forward to joining with Network Support Services to enhance and expand services in all the prisons we serve and to provide meaningful support to men and women returning home" said Jacqueline McLeod, Executive Director, Healing Communities Network. "This decision is well aligned with both our missions to accomplish decarceration by empowering our participants to lead productive and fulfilling lives as members of the communities they return to. Merging our programs with Network Support Services will avail us with the opportunity to provide comprehensive and practical support from the time our participants step out of prison to enable their success and fulfillment for the rest of their lives."
Network Support Services – Serving over 1,000 incarcerated and paroled individuals each year in New York, Network Support Services builds communities inside and outside of prison by supporting these individuals throughout their journey. We engage people who are committed to changing and re-building their lives through our prison-based therapeutic programs and our community-based programs for returning citizens.
In the United States, when 100 people are released from prison, 25 will have successfully reintegrated within 3 years. When 100 people are released from a Network program, 96 will have successfully reintegrated within 3 years. For ten years Healing Communities Network (HCN) conducted support programs in six New York State Prisons and four communities. The mission to reduce recidivism by working with people inside prison and after prison to build self-esteem and a sense of community has made a difference in the lives of men and women. The combined organizations will continue the legacy originally envisioned by Father Stephen Chinlund to address the trauma of incarceration on individuals and their families.
Network Support Services, Inc is poised to impact more and more lives inside and outside New York State prisons.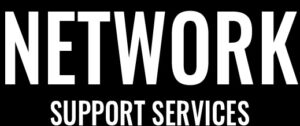 Media Contact
Company Name: Network Support Services Inc.
Contact Person: Thorin Daye
Phone: (347) 697-4448
Country: United States
Website: https://www.networkssi.org