New Hope for Veterans Seeking VA Benefits

'Voice of the Veteran' will provide assistance at no cost to former service members in navigating through VA claims paperwork to receive veteran disabilities benefits often delayed by the red tape of government aid programs
August 25th, 2021 – Voice of the Veteran, a non-profit 501(c)(3) Veteran outreach organization based in Las Vegas, Nevada, is offering a new service dedicated to helping Veterans weave their way through the tangle of paperwork required to obtain VA benefits from service-related disabilities.
Called "VetDue", the new service organizes previous efforts into one path. "In the past we were well-meaning individuals working from our homes as best we could. Now we have an office and coordinated full-staff effort that is bringing in spectacular results," says General Manager John Apgar.
"We are not lawyers or agents", adds CEO Robert Maxwell. "We do not charge for our services, we have a staff of experts that volunteer their time and talents to help veterans when they have had problems with getting their VA Benefits." Often that help takes the form of simply scanning an application and looking for errors. But some jobs can often be much more difficult.
Tough Job
"It isn't easy to come up with all the supporting evidence and background materials the VA wants," continues Maxwell, "let's face it, it can be a daunting and time consuming task. Most people need help with their VA claims. That's what we provide as a third party."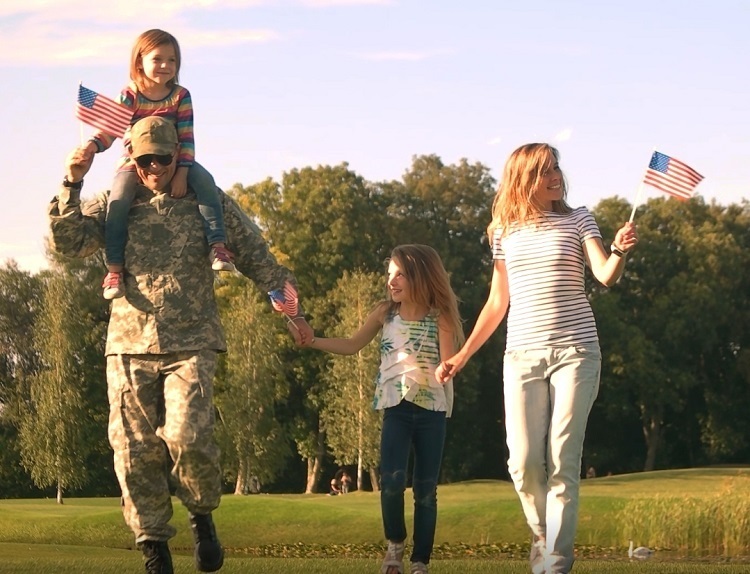 The Veterans Administration is tasked with providing medical benefits to servicemen and women but the organization has a strict policy of rules and guidelines. If someone doesn't understand the VA requests, the goal of the VetDue program is to find the right answers.
Claims Manager Rita-Ann DeMilo for Voice of the Veteran recalls a case involving a former Marine. "I went to see some contacts at a Veterans housing development and noticed a man carrying dog food in a plastic bag. I found out the dog food was for him…he does not even own a dog. This Veteran lives with an extremely limited income and cannot afford food most of the time. My colleague Tim Kuntz had been working on his case for a long time and he gave me his file. After checking we found this man did not have a DD 214 form which is the first essential for getting benefits."
Technically he was still in the Marine Corps because he had never been formally discharged. She found he had been a victim of a 'code red' resulting in a broken back and severe concussion. "I interviewed him and found out he had testified against the assaulters. He was then sent to Vietnam where he was told he would be killed." Once there he earned a Purple Heart and other commendations. He has been living with severe PTSD for years and has yet to receive any Veterans benefits."
USS Kitty Hawk
Claims Manager Tim Kuntz has also seen his share of veterans who don't have any benefits. A US Navy veteran was on the deck of USS Kitty Hawk in 1981 when two aircraft collided. His crew chief was literally cut in half by the debris.
"His mother in law told us about his story and the fact that he had not come out of his house for 20 years due to severe PTSD," says Kuntz. "We worked the case and got outside doctors to make the file and his payout was $37,000. Now he has been able to live a more normal life. He and his wife even took a vacation." Staffers are still working the case for him to get all that he is due back to the date of the accident. "He opened up to me after so many years of being unable to speak of the accident, he was very quiet and stayed in a dark room. I told him, you might have PTSD just like me, so let's check it out." We give the veteran hope because we really listen and do the hard research for each case."
"There are 1000's if not hundreds of thousands of Veterans out there who need help with their disability claims," adds Maxwell. "Most don't even know they are eligible for benefits and those who do are often frustrated by the time consuming and difficult forms they have to fill out to claim those VA benefits. Often the VA denies a claim when they don't have all the facts they need. We can help with those facts."
Voice of the Veteran is a non-profit organization that provides help with VA Claims for Veterans disabilities at no charge and relies on donations to provide this service.
For more information contact: Voice of the Veteran, 5532 Fort Apache, Suite 120, Las Vegas, Nevada 89148: Phone 702-452-1480; or visit the web site: http://voiceofthevet.us/
Media Contact
Company Name: Voice of the Veteran
Contact Person: John Apgar
Phone: (702) 534-2348
Country: United States
Website: http://voiceofthevet.us