Atlanta Business Journal Continues To Expand Digital Imprint

June 1st, 2020 – Atlanta's Legendary Print and Digital Magazine Highlighting Minority Business Success, Expanding Worldwide with Radio Podcasts, Live Facebook Interviews

Over the past 30 years, the Atlanta Business Journal Magazine, a respected media vehicle created to highlight Atlanta's growing African American and Latino business communities more than 30 years ago, has been in the process of rebranding and expanding its media imprint.
Today, the Magazine also leverages its national news website ATLbusinessjournal.com; its radio podcast ABJ Radio and its Facebook Live Interviews on ABJ Live, to bring comprehensive interviews and stories about Atlanta's African-American and Latino influencers in various industries and arenas.
"The original Atlanta Business Journal Magazine has been a respected media vehicle in the African-American and Latino business community for more than 30 years, where top companies wanting to reach these communities leveraged the influential connections of its original publishers, Creed and Rochelle Pannell," said Kevin C. Pride, the millennial owner of Influencer 365, a digital brand marketing company, who has been leading the new branding of the Atlanta Business Journal, as well as the creation and hosting of its new media vehicles and community initiatives. "There's only one Atlanta Business Journal, which has been an integral part of Atlanta's minority business success for decades and we're extremely excited about our evolving digital media imprint," says Kevin C. Pride.
The printed version of the Atlanta Business Journal Magazine has been published monthly, now quarterly over the past 30 years with a circulation of about 20,000 per issue and continues to support major Atlanta business events in the minority community, such as the annual Georgia Minority Business Awards, also created by the Pannell's 24 years ago. However, the ATLbusinessjournal.com news website, along with the weekly ABJ Radio Show and the more recent ABJ Live Facebook Interviews of top industry power brokers, both produced and hosted by Pride, has significantly increased the brand's visibility. The radio show receives over 100,000 downloads daily and the ABJ Live Interviews, which began in April, is gaining in popularity as it books local and nationally renowned industry leaders.
Recent ABJ Live interviews have included people like Chris Martin, formerly of Rap Group, Kid 'N Play; Georgia Secretary of State Brad Raffensberger and former Reality Show Star and business mogul, Lisa Nicole Cloud and her husband Dr. Darren Naugles, MD., who are working to address the lack of Covid-19 testing within communities of color partnering with community organizations and churches.
In addition, in December 2019, ABJ Digital created the Top 25 Extraordinary Atlantans Awards and Reception, where 25 of Atlanta's power brokers making positive societal impact through their work as community influencers in business, government, entertainment, media, religion, education, etc., were recognized. Among the honorees were the legendary actor Louis Gossett, Jr.; Civil and Human Rights, as well as Climate Change Activist, Gerald Durley; Urban League of Greater Atlanta President, Nancy Flake-Johnson; Rapper and Entrepreneur, Michael Render, AKA Killer Mike, etc.
Entrepreneurship is deeply ingrained in Kevin C. Pride's make-up, who is only 41 years old, and his professional mission is to reach out to aspiring business owners, and provide them with the knowledge and tools needed to succeed. As a result, Pride's company, Influencer 365, is a full service integrated marketing agency, working with clients to help with the development and execution of custom marketing and branding plans for their businesses. In so doing, he also guides them on key success components, such as having the proper motivation, infrastructure, communication and accountability.
"Kevin is a millennial with vision the collaboration and respect between Kevin and myself, allows for the existence of a new and even more relevant Atlanta Business Journal with these new digital media outlets and initiatives," said Creed Pannell. "He's been doing an incredible job of leading the Atlanta Business Journal to another plateau for our readers and advertisers and it's a great example of how the convergence of wisdom, expertise and mutual regard from two generations can absolutely be successful," Pannell said.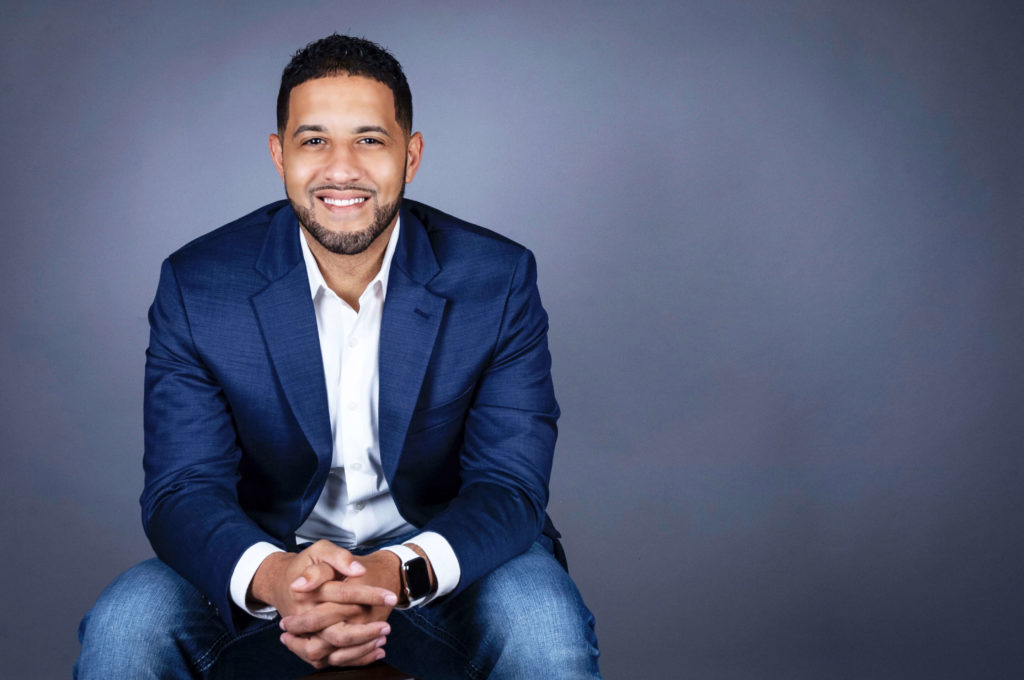 For more information about the digital version of the Atlanta Business Journal, as well as the ABJ Radio Show and ABJ Live, go to www.ATLbusinessjournal.com. For media inquiries, contact our Chief Digital Editor, Dawn J. Anderson at abjdigitaleditor@gmai*.com
Media Contact
Company Name: Influencer 365
Contact Person: Kevin C. Pride
Phone: (770) 870-8806
Country: United States
Website: http://influencer365.com