The Aussie Health App That's Taking On Apple Health

Australia, May 22nd, 2019 –  Exclusivity is not the path forward for health information, so Australian health app Wanngi is taking on Apple Health by being the only app that gives Australians access to their own personal health record on any device or operating system.
Apple Health is currently the biggest place for consumers to store health information, but it is not yet available to Australians, and will leave behind the 55% of Australians who don't have an iPhone when it is.
Health data should be available to everyone, now.
Wanngi's innovative new app allows people to upload records from hospital and doctor visits, record symptoms, track allergies, immunisations and more – the first of its kind in Australia.
Wanngi is changing the health industry by giving people the ability to manage their own health all within one application on whatever device they choose.
By allowing people from any country to upload clinical documents from doctor visits – a feature that Apple Health offers only to American users – Wanngi is ahead of the curve.
Australia needs to be ready for the future of digital health and with My Health Record, it will soon become expected that we can easily access our digital health record.
Wanngi currently provides a personal option for the almost 2.5 million people who opted out of My Health Record, and will soon connect to My Health Record, giving people access to their health on any device.
Wanngi is determined to break down barriers by giving people full control over their personal health record – health data should be accessible for everyone.
About Us
Wanngi is a mobile web app that provides individuals with the ability to manage and take control of their health information. By allowing members to create their own personal health record, track symptoms, allergies & immunisations, upload medical documents and manage meaningful fitness goals through wearables, Wanngi empowers consumers to live a healthier and more informed life.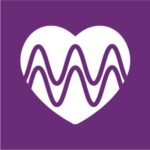 https://www.instagram.com/wanngieco/