New Chaco Culture Artist in Residence Dawnja Burris Arrives in April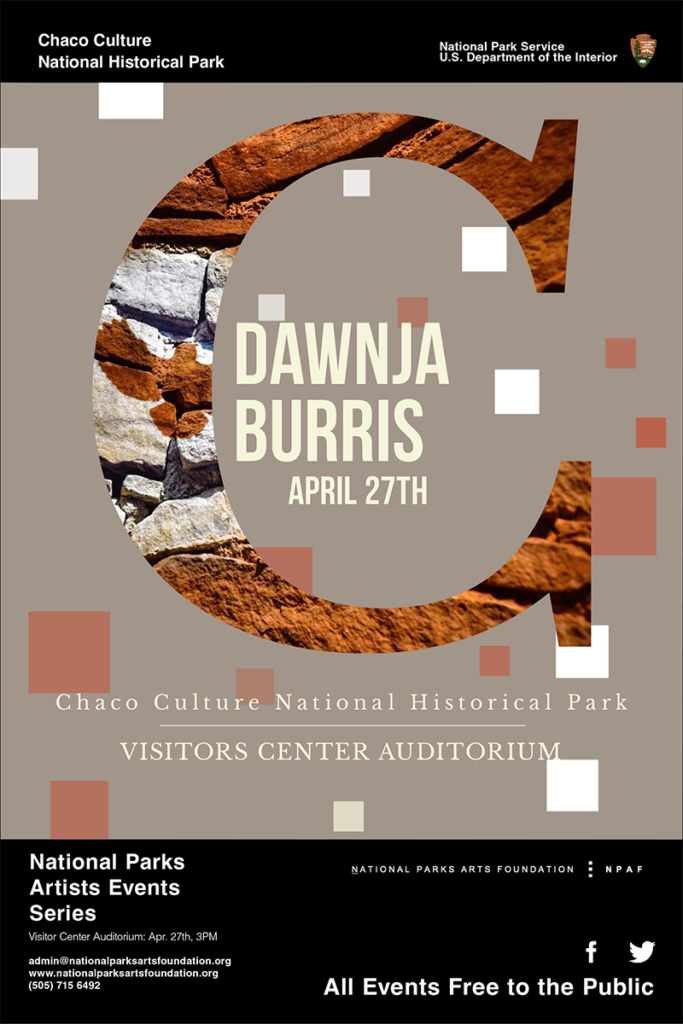 NYC-based Media Scholar and Visual Artist long drawn to the ancient presences of the Chacoan Culture and landscape.
SANTA FE, NEW MEXICO, March 29th, 2019 — This April, the National Parks Arts Foundation in cooperation with the National Park Service at Chaco Culture National Historical Park will host New York-based media scholar and digital artist Dawnja Burris for the first of the foundation's 2019 residencies. The artist will spend a month working at various locations around the wide-ranging park complex, and will stay and work in housing and studio provided by the Park Service. A dean at the New School, Professor Burris is a New York City based artist, who is interested in the translation of images through diverse mediation and form. The Residency will run from April 1st to April 30th, 2019, and she will be making a public presentation at the Visitor's Center Auditorium on April 27th at 3 PM.
Burris is no stranger to the determining sky of the desert southwest. "As a girl I wanted to live on the frontier; I asked my mother to name a planned baby brother "Grey Feather". Born in Colorado, and raised in West Texas, and Southern New Mexico, Burris is a wanderer and a psychogeographer who aims to tease out, through montages and overlays, the contradictions in modern life by confronting us with recovered ambients of representation, and how they rhyme with more current, everyday images which we might take for granted. "As a media studies scholar, I am fascinated with the oral traditions and early image making and storytelling techniques /technologies, especially with the ways in which early conceptions of human life practices continue, merge and converge in contemporary life."
We are often conditioned to see Art, Technology, and Nature as antithetical — but through the ancient architecture, petroglyphys and archaeoastronomy at unique places like Chaco Culture National Historical Park, we can see that this is a modern simplification. According to Burris, these interlacings are all around us, and the site of creative opportunity: "My headspace is different in the "urban digital landscape" as the physical and mental expanse of the desert is obviously not present.  The structures and rhythms of life in Manhattan and Brooklyn where I spend the majority of my time are in many ways more constricted but also provide a wealth of opportunity to create work that has resonance with the subjects that occupy my thinking."
The particular power that the animal has always had in all human culture, which can be seen in totems in ethnography to YouTube and Instagram cat videos, makes up a broad thematic core of Burris's process. "The traces of animal spirit do indeed have a centrality in my artistic practice. The ubiquitous images of animals that pervade our human world proceed from ancient practices of figuring the animals that we humans have and continue to co-evolve with. At Chaco, I am very interested in the representations made in petroglyph and pictograph forms as well as the continuous animal life that remains an integral part of the ecosystem.  With animal reference being so persistent to human sense-making and storytelling, I am drawn to the form of the shadow and the associations shadow forms conjure when they resemble animal body shapes and movements."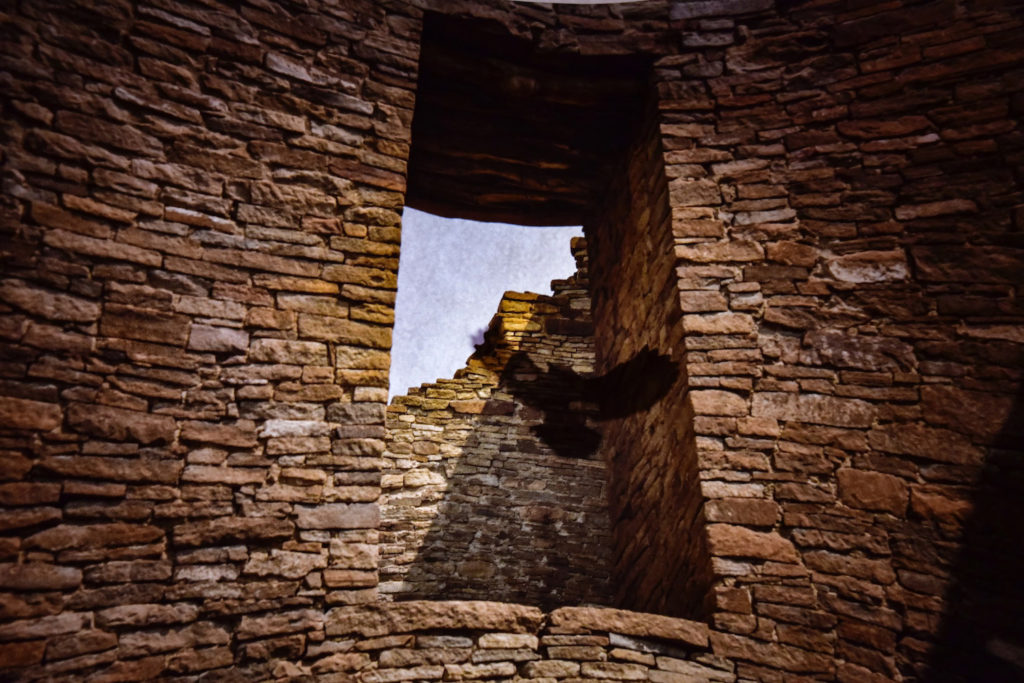 This re-tracing, and underlining of the forms in the light and shadow of a site specific installation, even ephemeral, is another way to activate and make tangible the spaces at Chaco. In this way, artwork can be seen as another alternative instance of the interpretation that is the Park Service's work. Adds Burris, "The full land and sky-scape is essential context and material for my work. I see the expanse of the site and material details of the ground, the stone, the roads and the structural remains as present or living artifacts in that they represent a past and a living present at the same time. This simultaneity is a natural condition to me and can communicate a worldview that encourages a stronger sense of paying attention to where we are on Earth and how we are integrating with it and our fellow animal cohabitants." This park and this artist seem like an ideal match for collaboration.
The April Resident has scheduled a talk and presentation on her work and process at the Visitor Center Auditorium on Friday, April 27th at 3 PM.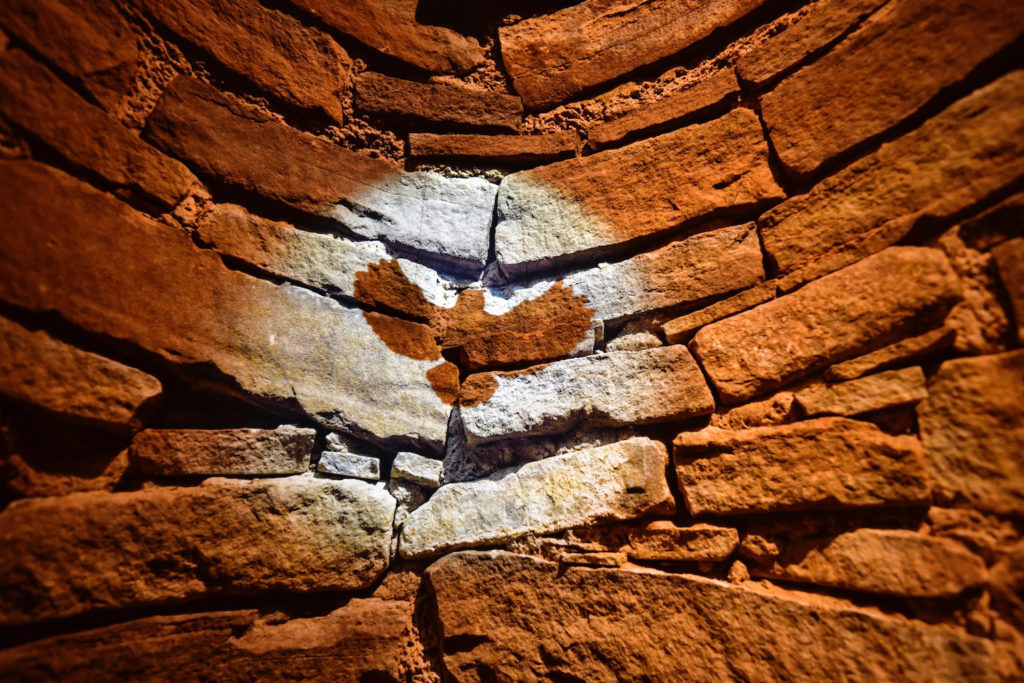 Chaco Culture National Historical Park was established as a national monument by presidential proclamation in 1907. This beautiful and isolated complex preserves the historical traces of the sacred Ancestral Pueblo culture. The park is also a Dark Skies certified location, one of the ideal places for astronomy and astrophotography. The Monument expanded to its present boundaries and park designation in 1980. The park is located in the open plains of Northwestern New Mexico, sharing borders with the Navajo Nation and BLM land.
NPAF is a 501(c)3 non-profit dedicated to the promotion of the National Parks of the U.S. through creating dynamic opportunities for artworks that are based in our natural and historic heritage. Artists may apply with their proposals for this residency and find additional information at www.nationalparksartsfoundation.org. The AiR program is made possible through the philanthropic support of donors of all sorts ranging from corporate sponsors, small business, and art patrons and citizen-lovers of the Parks. NPAF is always seeking new partners for its wide-ranging artist-in-residence programs.