Destiny Carries And LFG Offers Luna's Howl and Not Forgotten Legendary Hand Cannons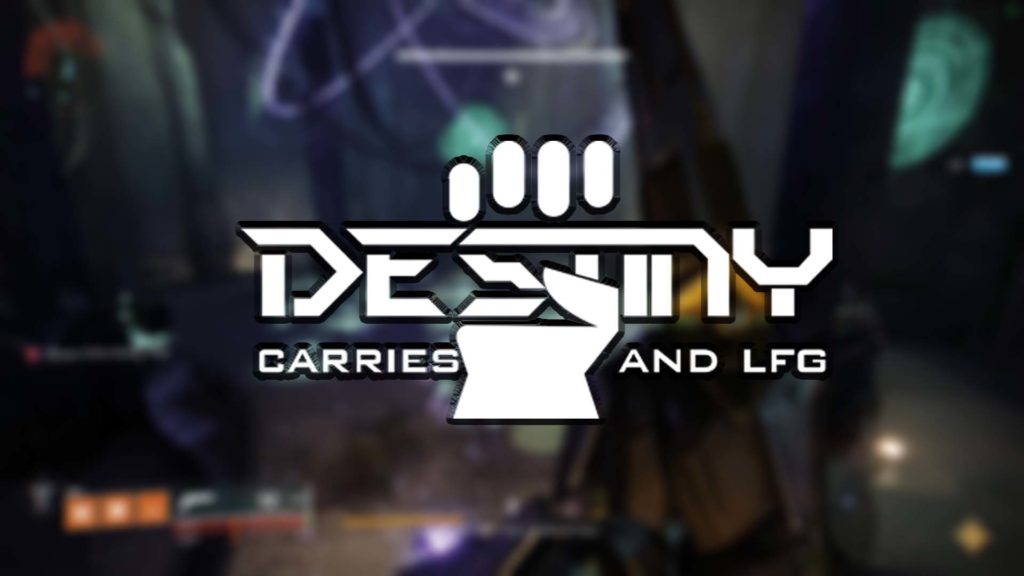 Leading Destiny 2 carries website also offers Crucible Glory Rank Boosting
LARGO, FLORIDA, FEBRUARY 23, 2019 – Destiny Carries And LFG has become one of the internet's leading communities for Destiny 2 carries and boosting, offering a global network of players with seasoned experts offering assistance to others.
The platform is now offering some of the most sought after items, making it possible for even new players to get their hands on exclusive items such as the powerful Luna's Howl Legendary Hand Cannon and the Not Forgotten Legendary Hand Cannon.
These two Destiny 2 Hand Cannons are extremely difficult for players to get their hands on, generally requiring a high level of power and ranking in the game. Players would need to rank high in the Destiny Crucible Competitive Glory Playlist. The experts at Destiny Carries and LFG are helping players of all levels earn coveted Crucible Valor Ranking as part of the required quest needed to secure these favorite Hand Cannons.
Each of these Hand Cannons are sought after for a myriad of special perks. For example, the Luna's Howl Hand Cannon features Precision Frame for allowing the gun to fire quickly with precision accuracy; Polygonal Rifling to increase stability; Drop Mag, which wastes ammunition but greatly enhances reload speed; Zen Moment, which increases the weapon's stability when causing damage; Magnificent Howl, which grants a short window of bonus damage until the player's next kill or miss after landing two rapid succession precision shots.
The Not Forgotten Hand Cannon, however, is known as the best of the two Hand Cannons. This special weapon features perks such as Magnificent Howl, which offers better range and a better magazine. These features show other players that the player holding the Not Forgotten has a Guardian that's reached maximum ranking in the Glory Playlist.
Gaining spots on the Crucible Competitive Playlist can take a lot of time, and for those seeking quick Crucible Glory Rank Boosting, time may be of essence. That's where the team at Destiny Carries And LFG comes in. The community of expert players offer their assistance, boosting, and carries at an exceptional price point to ensure that new and on the rise players can reach their goals and advance in the game at a quick pace. Whether players are having trouble getting past a specific challenge, want to rank higher on the Crucible Competitive Glory Playlist, or just want to show off a Luna's Howl Legendary Hand Cannon or Not Forgotten Legendary Hand Cannon, the dedicated team at Destiny Carries And LFG is there to help.
Destiny Carries And LFG offers premium raid carries, as well. To get started with any Destiny 2 carry, boosting, or advancement, players can visit the Destiny Carries And LFG website to easily purchase the service they need starting at less than $15. More information can be found now at https://destinycarrieslfg.com/.
About Us
Destiny Carries And LFG offers a community of experts who offer carries and raid assistance for Destiny on all gaming consoles, including Xbox, PS4, and PC.
Media Contact
Destiny Carries And LFG
Email: support@destinycarrieslfg.com
Website:at https://destinycarrieslfg.com/