Genome Engineering Market Strategic Trends and Growth, Demand & Future Potential of Industry 2019-2030

New York, NY, February 14th, 2019 –(PRWirePro.com)– ''Market Industry Reports (MIR) has published a new report titled "Genome Editing/Genome Engeineering Market – Global Industry Analysis, Size, Share, Growth, Trends, and Forecast, 2019–2030." According to the report the global genome editing market was valued at over US$ 3.0 Bn. in 2017 and is expected to grow at a double digit CAGR during the forecasted period..''
Request for Free PDF Sample Report https://www.marketindustryreports.com
Increasing application of the technology to propel the market growth Application of the technology for cell line genetic editing or engineering in the form of gene therapy and stem cell therapy accounted for the considerable share and is estimated to register lucrative growth. Furthermore, use of the genome editing technology for the development of novel molecules which can be targeted for treating various diseases such as infectious diseases and hematological malignancies is likely to drive the adoption of the technology in the coming years.
Browse key industry insights spread across 150 pages with market data tables & figures & charts from the report, Genome Editing/Genome Engineering Market by Technology (CRISPR, TALEN, ZFN), Application (Cell Line Engineering & Genetic Engineering), End User (Research Centers, Pharmaceutical & Biotechnology Companies, CROs) – Global Analysis & Forecast 2019-2030
Key Players
Companies are involved in development of the products by the virtue of strategic partnerships. Many companies are taking benefit of developments in DNA engineering technology to develop products for the non-medical purposes.Recently in 2018, Merck, a renowned science and tech company, announced a partnership with China based stem cell research university, Tongji to further expand the field of genome editing.
The players are involved in either in-house research or acquisition of other businesses or cross licensing agreements. The agreements enable the licensing of intellectual property based on novel proteins that may not be affected by arguments in order to continue development.
Some of the prominent players operating in this vertical include Caribou Biosciences, Inc., Editas Medicine, Sangamo, Recombinetics, Inc, CRISPR THERAPEUTICS, Thermo Fisher Scientific, Inc., Intellia Therapeutics, Inc., and The Sigma Aldrich Corporation.
Almost all cells of any living organisms contain DNA which is a kind of molecule that is passed on from one generation to the other during the process of reproduction. Genome Editing or Genome Engineering is the process deliberate alternation of selected DNA in a living cell. The procedure works in such a way that a strand of a DNA is cut at a specific point after which the natural existing cellular repair mechanism fixes the broken DNA strands. The way the new DNA is repaired alters the genetic functions and new DNA sequences can be developed.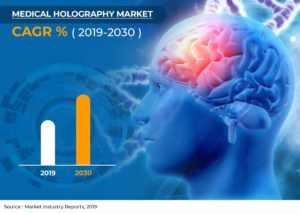 Table of Contents
1 INTRODUCTION
1.1 Research Methodology
1.2 Market Definition
1.3 Market Ecosystem
1.3.1 Market Classification
1.3.2 Geographic Scope
1.3.3 Years Considered for the Study
1.3.3.1 Historical Years – 2016 & 2017
1.3.3.2 Base Year – 2018
1.3.3.3 Forecasted Years – 2019 to 2030
1.4 Currency Used for the Study
1.5 Report Beneficiary List
2 RESEARCH METHODOLGY
2.1 Research Framework
2.2 Data Collection Technique
2.3 Data Sources
2.3.1 Secondary Sources
2.3.2 Primary Sources
2.4 Market Estimation Methodology
2.4.1 Bottoms Up Approach
2.4.2 Top Down Approach
2.5 Data Validation and Triangulation
2.5.1 Market Forecasting Model
2.5.2 Limitation of the Study
2.5.3 Assumption of the Study
Direct Order Genome Editing/Genome Engineering Market https://www.marketindustryreports.com
About Us
Market Industry Reports is a global leader in market measurement & advisory services, Market Industry Reports is at the forefront of innovation to address the worldwide industry trends and opportunities. We identified the caliber of market dynamics & hence we excel in the areas of innovation and optimization, integrity, curiosity, customer and brand experience, and strategic business intelligence through our research.
Contact Us 
502, Sai Radhe, Kennedy Road,
Behind Hotel Sheraton Grand,
Near Pune Station, Pune 411 001,Maharashtra, India
Email: sales@marketindustryreports.com
Phone: + 91 8956 767 535
Website: https://www.marketindustryreports.com/