Washington D.C. joins global human rights coalition to protect religious liberties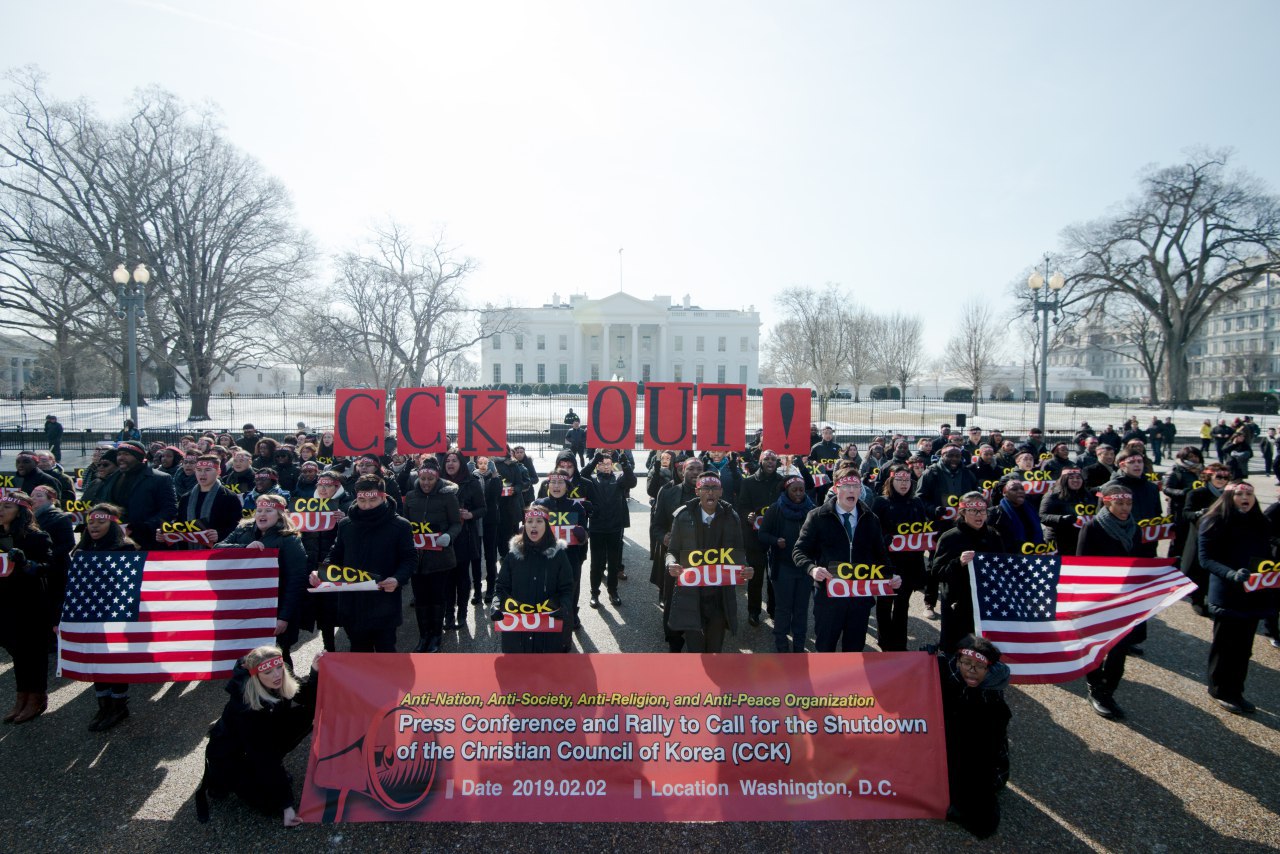 Washington, D.C., February 4th, 2019 –(PRWirePro.com)– On February 3, over 300 people from civil society organizations and religious groups gathered in front of the White House for a rally coordinated by the Global Citizens' Human Rights Coalition (GCHRC), demanding the protection of religious liberties in the country of South Korea
Host organization Human Rights Association of Victims of Coercive Conversion (HAC) has been raising awareness around human rights violations like coercive conversion programs.
The coercive conversion program refers to the illegal activity in which physical and mental violence is committed, but is advertised as "conversion therapy" or "consultations."
Dan Miller, HAC D.C. volunteer, called for the government of South Korea to "be diligent and alert in regards to these dangerous programs who target members of new religious denominations'
Rallies were also held in various cities internationally. In a press conference following a rally held in South Korea, International Women's Peace Human Rights Commission's Chairperson Seoyeon Lee stated:
"President Moon [Jae-In] and his government should heed the voices of law-abiding citizens and protect their human rights. We request the rapid enactment of a law to ban and punish coercive conversion programs and to end coercive conversion which suppresses the right to freedom of religion."
In Washington, D.C., participating organizations of GCHRC included the International Peace Youth Group, International Women's Peace Group, Community Peace Network, and local faith-based organizations, like the Sikh Center of Virginia.
"I'd like to request that these incidents should be stopped," said Mr. Ranjit of the Sikh Center of Virginia. "We need to spread the message of oneness and equality."
To learn how you can help support the cause, please visit http://endcoerciveconversion.org/.
---
PR Contact:
Alex Woodard
Company
AVCCP