Absolute Facility Solutions Announces Award by BuyBoard Purchasing Cooperative to Offer Software and Related Services

Municipalities, counties, schools, non-profits, and public agencies can now more easily purchase workforce and facility management solutions at negotiated rates
Apr. 19, 2023 (AUSTIN,TX) – Absolute Facility Solutions, a leading provider of Integrated Workforce Management Solutions (IWMS), is proud to announce it has been awarded a BuyBoard Local Purchasing Cooperative Agreement for Software as a Service (SaaS) Products, Cybersecurity Assessments, and Related Services. Contract 692-23 is available to municipalities, counties, schools, non-profits, and numerous public agencies.
The agreement, which began on April 1, 2023, includes the following workforce and facility management solutions:
Eptura Workplace is a connected workplace management solution to assist companies in planning, implementing, and optimizing an agile work environment. It helps track occupancy and utilization rates, manage service requests, book desks and rooms, guest check-ins and wayfinding, visualize space reconfigurations, and manage moves.
Eptura Asset is a comprehensive facility management, asset management, and preventive maintenance solution. It enables companies to effectively manage their equipment, assets, and facilities while gaining data-driven visibility to ensure the smooth operation of assets and the safety of employees.*
Space IQ by Eptura: Workplace management tools and insights for data-driven real estate decisions, increased operational excellence, and enhanced employee experience.
Various professional services from AFS support these platforms, including consulting, full implementation, ongoing support, and space utilization services.
"We are always looking for ways to help clients save time and money. BuyBoard is a valuable tool for streamlining the purchasing process and achieving cost savings," said Michelle Ray, CEO of Absolute Facility Solutions. "We're excited to be eligible to offer our services to school districts and other public entities through the BuyBoard network. Our team looks forward to collaborating with cooperative members to meet their facilities management needs and provide the best possible service."
What is IWMS?
Managing a workplace can be challenging and complex in today's fast-paced and dynamic business environment. That's where an IWMS comes in – it combines data and analytics to provide a comprehensive view of the workplace, helping organizations optimize their space use, reduce costs, and improve sustainability.
It can help companies to identify underutilized spaces and repurpose them for better use, monitor energy consumption and identify areas for improvement, and even help organizations to meet sustainability goals and reduce their carbon footprint.
With the rise of IoT and smart buildings, IWMS is becoming increasingly sophisticated, providing real-time data and insights that were once impossible to obtain.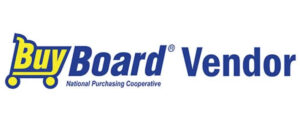 What is BuyBoard?
BuyBoard offers diverse products and services, including office supplies, technology, furniture, vehicles, and professional services. The cooperative also provides an online purchasing portal, contract management tools, and customer support services to help members manage their procurement process effectively.
By participating in the cooperative, members can save time and money on procurement while focusing on their core mission of serving their constituents. BuyBoard is a valuable resource for public entities, particularly those with limited resources or staffing.

About Absolute Facility Solutions
Absolute Facility Solutions, LLC (AFS) is a Consulting firm that helps organizations of all sizes to implement workplace technology and business processes that help efficiently operate their facilities, reduce real estate costs and improve their employee experience. With a combined 80+ years of experience in the industry, we deliver application expertise and guidance through the entire application lifecycle. We have been serving customers since 2015, are Headquartered in Austin, TX, with offices all over the U.S., and are woman-owned.
AFS also believes in giving back to its community. They actively participate in Austin Gives, pledging 1% of their profits to local charities. Additionally, they are active members of TASSCC, an IT association in Texas. AFS has also taken steps to support underserved community schools by employing paid interns from these schools. Michelle Ray, the owner and CEO of AFS, contributes to the community by guest lecturing for the Facility Management program at Texas A&M University and serving on multiple committees and the board of directors for the Women's Business Council – Southwest.
For more information about Absolute and its government solutions, please visit www.absolute-fs.com/buyboard. For more information on Absolute, visit their website at www.absolute-fs.com.
Media Contact
Company Name: Market Burst
Contact Person: Kevin Kohleriter
Country: United States
Website: https://marketburst.net