Med Advantage Earns URAC Accreditation in Credential Verification Organizations (CVO)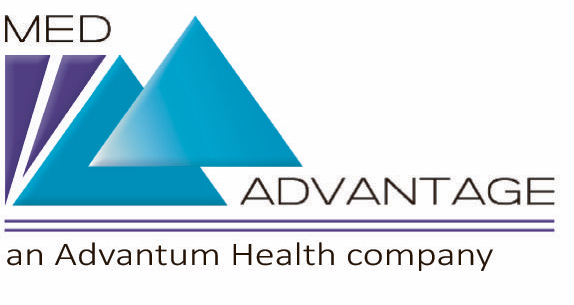 Louisville, KY, May 28th, 2019 – Med Advantage, an Advantum Health company, is proud to announce that it has earned URAC accreditation in Credentials Verification Organization. URAC is the independent leader in promoting healthcare quality through leadership, accreditation, measurement and innovation. By achieving this status, Med Advantage, has demonstrated a comprehensive commitment to quality care, improved processes and better patient outcomes.
"We have always strived to provide our customers with the highest level of service with a strong emphasis on efficiency and accuracy," John Barrett, VP of Business Development, said. "This re-certification solidifies our commitment to our customers."
"Increased scrutiny of healthcare quality makes credentials verification a vital component in delivering safe and successful care," said URAC President and CEO Shawn Griffin, M.D. "Med Advantage is showcasing a commitment to quality by achieving Credentials Verification Organization Accreditation from URAC that's designated to increase patient confidence, maintain provider excellence, and reduce legal exposure."
About Advantum Health & Med Advantage
Advantum Health helps healthcare providers, hospitals and health systems maximize revenues and practice medicine without administrative burden. Advantum Health offers comprehensive revenue cycle solutions – including billing, prior-authorization, consulting services and intuitive, analytic dashboards. www.advantumhealth.com
Since 1993, Med Advantage has provided cost-effective, secure credentialing and data verification services to Fortune 500 companies, national HMOs and locally owned managed care organizations and hospital medical groups for board certifications, criminal backgrounds, education, licenses, malpractice, privileges, references, sanctions and work history. Med Advantage has transacted more than 6 million verifications on behalf of managed care companies, insurance companies, hospitals, physician groups, and other healthcare organizations. www.med-advantage.com
About URAC
Founded in 1990, URAC is the independent leader in promoting healthcare quality through leadership, accreditation, measurement and innovation. URAC is a nonprofit organization using evidence-based measures and developing standards through inclusive engagement with a range of stakeholders committed to improving the quality of healthcare. Our portfolio of accreditation and certification programs span the healthcare industry, addressing healthcare management, healthcare operations, health plans, pharmacies, telehealth providers, physician practices, and more. URAC accreditation is a symbol of excellence for organizations to showcase their validated commitment to quality and accountability.
The URAC Accreditation Process
The URAC accreditation process demonstrates a commitment to quality services as a framework to improve business processes through benchmarking organizations against nationally recognized standards. URAC accreditation requires applicants to submit policies, procedures, and other organizational information that is followed by a review. Once an application is received by URAC, a primary reviewer is assigned and coordinates all aspects of the review until a decision on accreditation has been determined.
URAC's accreditation process enables learning and compliance with nationally recognized healthcare standards and supports improvements and innovation in healthcare management and delivery. URAC also offers educational content, including workshops, webinars, articles
For additional information contact: John Barrett, JBarrett@AdvantumHealth.com, 407.802.1159